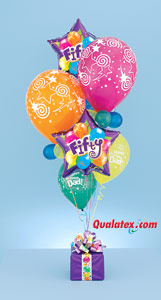 The Tickle Trunk Balloon & Party Store in Kelownais the Okanagan's original and only party store conveniently located near Orchard Park Mall and beside one of the Signature Government Liquor stores.
We carry a large selection of retail party ware and decorations from plates, napkins and drink ware to coordinating wall, table and hanging decorations. The Tickle Trunk Balloon & Party Store's sister store, TTM Events – www.ttmevents.com – specializes in rental decorations, props and fresh flower centerpieces as well as a complete event planning service.
The Tickle Trunk's trained and knowledgeable staff can determine your needs from the vast pool of retail and rental items available to us.
The majority of our 3000 sq. foot store is devoted to theme party decorations and costumes (retail and rental) for that theme.
Give us a call to help plan your next party!!!
The Tickle Trunk
P. 250.868.8254 F. 250.860.7355
info@tickletrunk.ca
www.tickletrunk.ca
Kelowna Party Supply Store